On 28 November, a facility for temporary storage of electric/electronic waste and other recyclables was officially opened in Viliejka. Now, Viliejka residents can drop off their old household appliances for recycling there.

The site is located in a busy part of the city at 67 Čapajeva Street, and the billboards make it stand out from afar. It was opened by Viliejka Utilities Company with support from the European Union in order to enable the residents to get rid of their old appliances, glass, plastic and paper with convenience.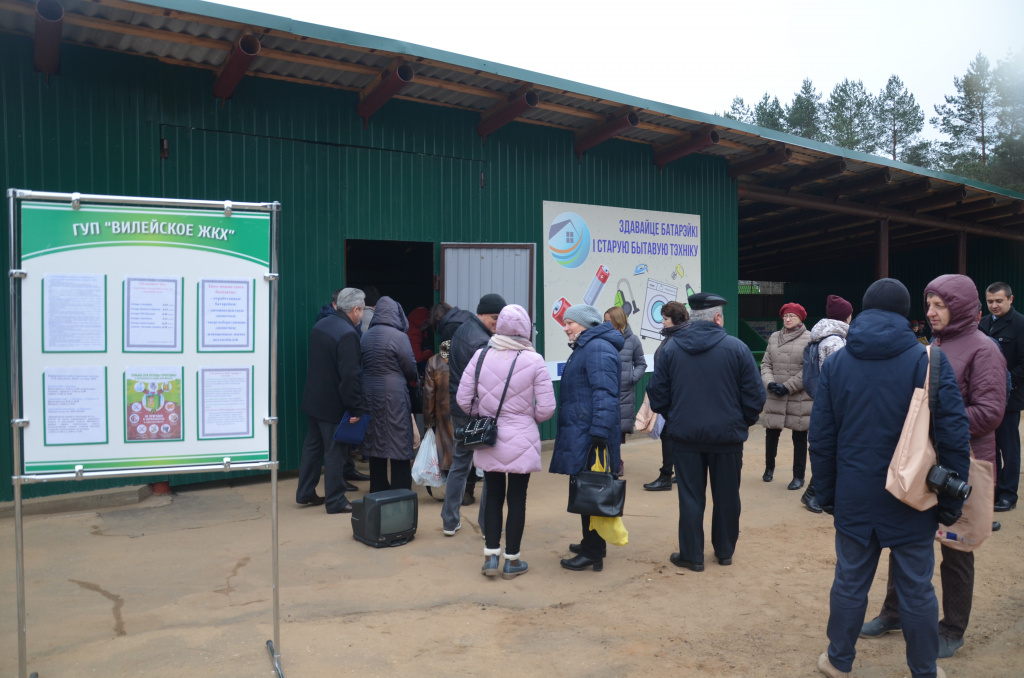 On the day of the opening ceremony, Viliejka Utilities Company offered its giveaways to everyone bringing recyclables. Several dozen visitors were happy to receive the bags, notepads, chocolates and children's books. Viliejka residents dropped off their old TV sets, microwave ovens, telephones and batteries, to mention but a few. More than 2 tons of recyclable materials were delivered there that day, including 400 kilogrammes of old household appliances.

Welcome speeches to the event guests were delivered by Elena Rakova, Project Coordinator of the European Union Delegation to Belarus; Alexander Katovich, Deputy Chairperson of the Viliejka District Executive Committee; and Alina Bushmovich, Executive Director of Ecopartnership International NGO.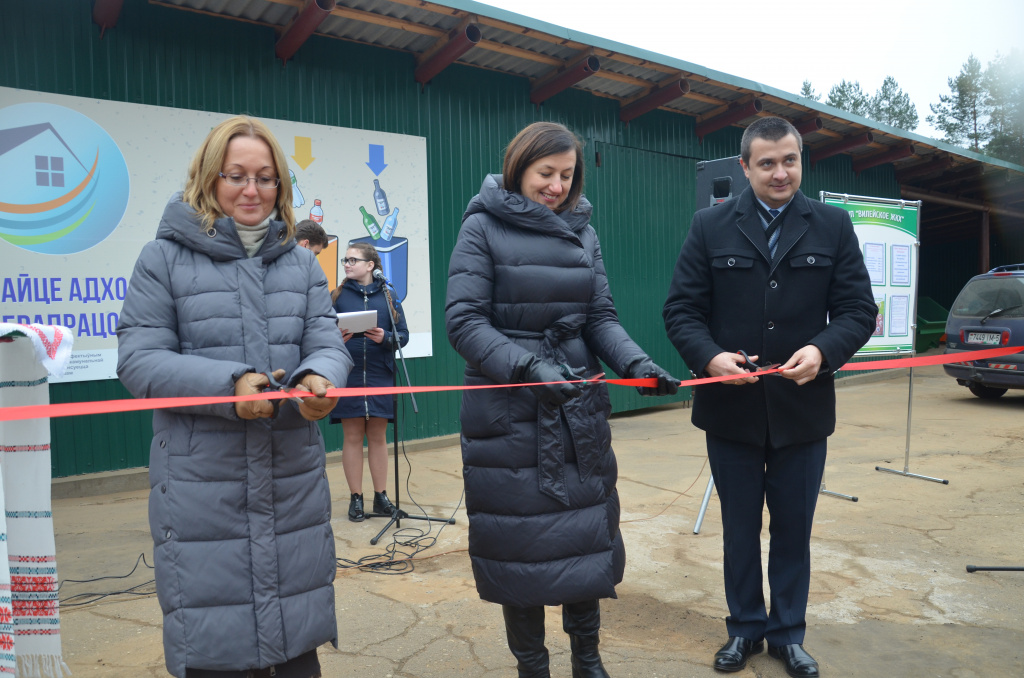 "During the project implementation period, major efforts have been made, with support from the European Union, to improve the material and technical capacity of the utilities company and raise public awareness about the separate collection of recyclable materials. The project is the first of its kind in Belarus, – emphasized Alexander Katovich, – Looking at our district, other district utility companies can adopt and apply our best practices in their districts".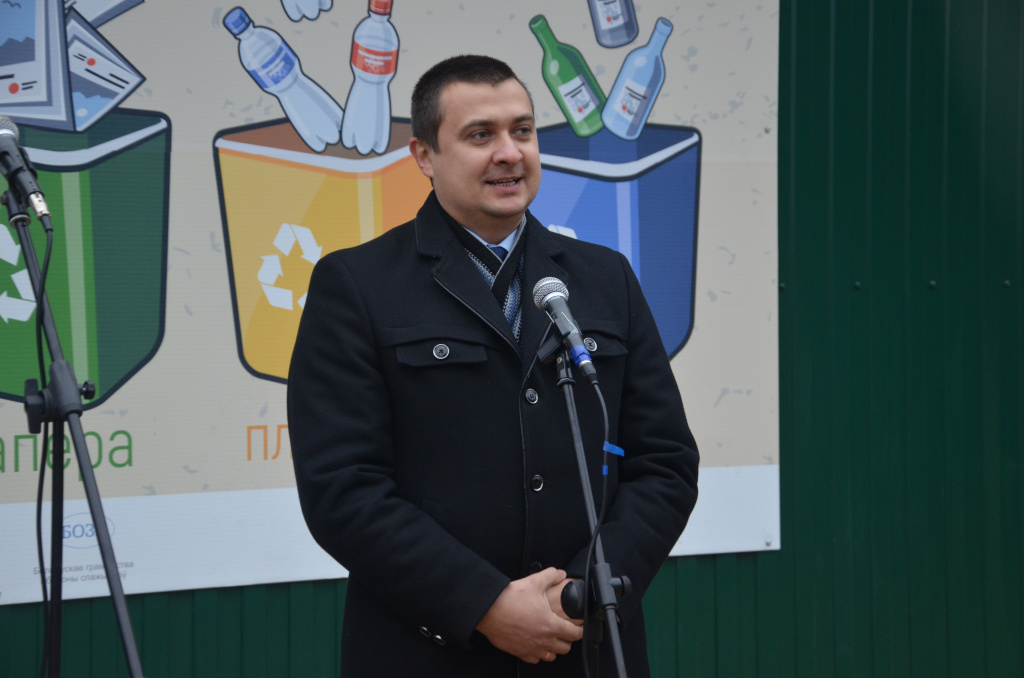 After the ribbon-cutting ceremony, the guests of the event watched several performances by the Viliejka District Centre for Additional Learning of Children and Youth. Alina Bushmovich also gave a set of info banners on proper waste management methods to Nikolay Giro, Headmaster of Viliejka Secondary School No. 2, which is the winner of the 2019 Viliejka District Battery Collection Contest.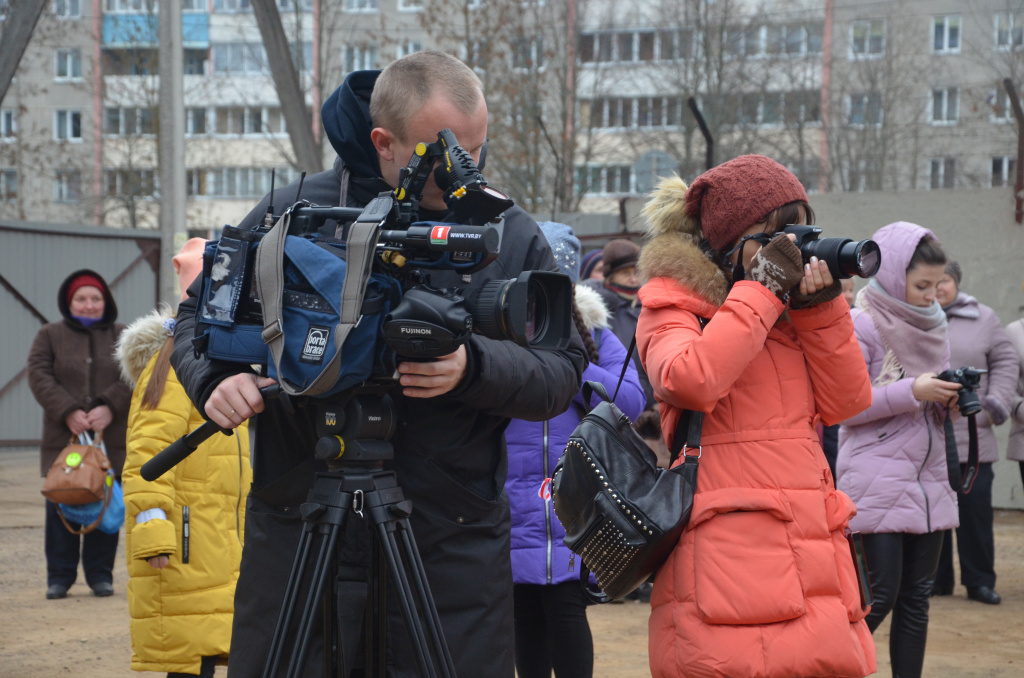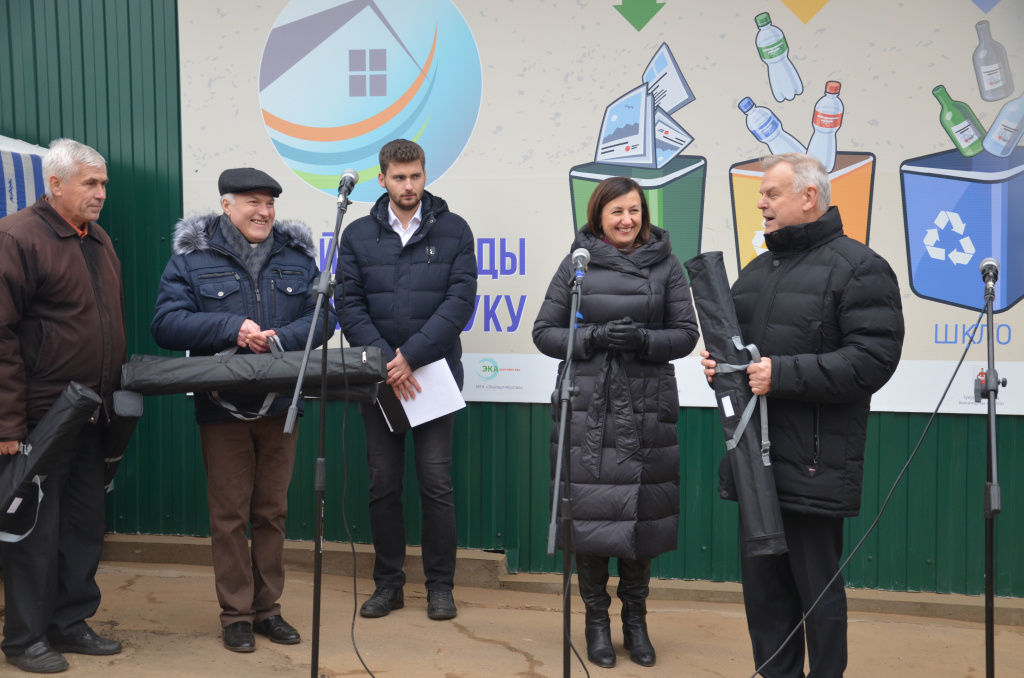 The practice of setting up recyclable waste collection centres is widely spread in Europe. In Belarus, similar sites exist only in a few cities including Marjina Horka and Babrujsk. Separate waste collection and recycling help reduce the negative human impact on the environment.

The site for temporary storage of electric/electronic waste and other recyclables was opened under the European Union-funded project "Requirement for Efficient Management of the Utility Sector".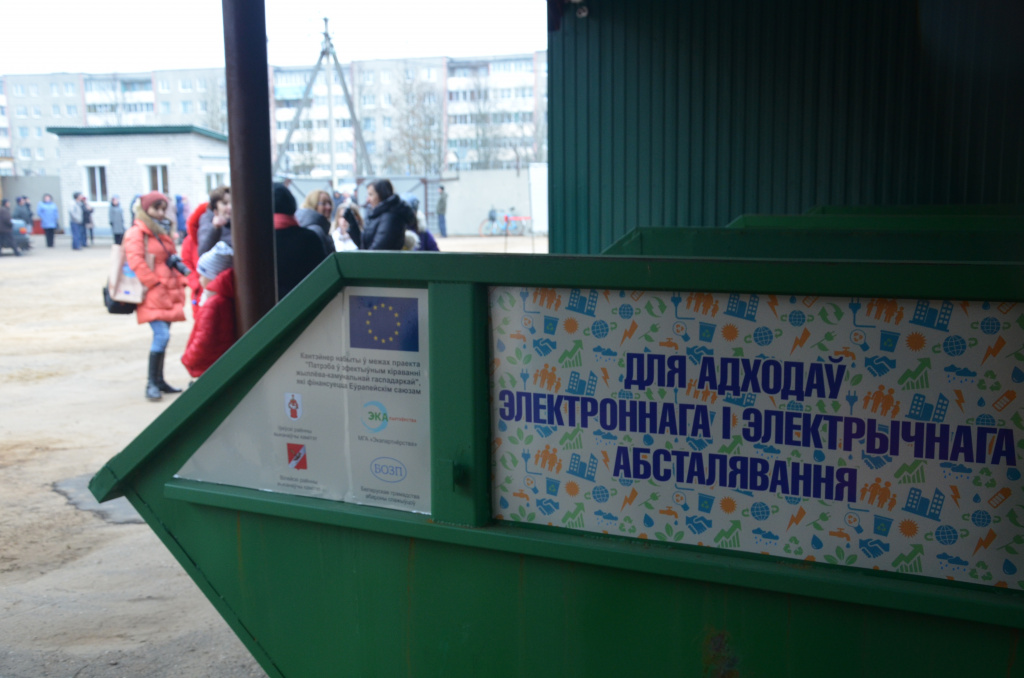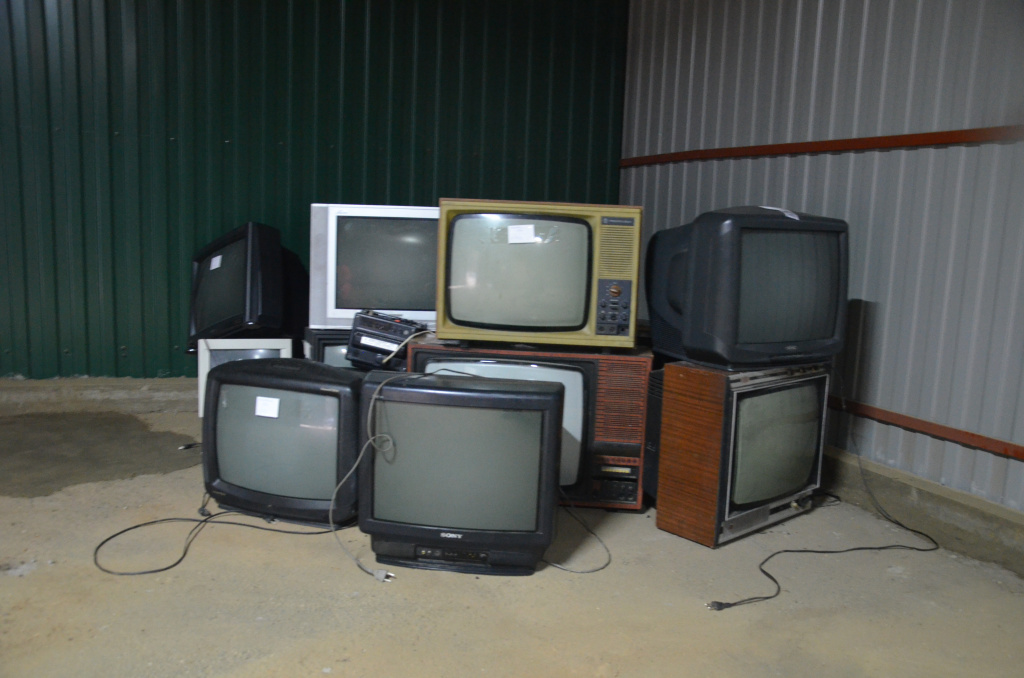 The project has financed the procurement of 243 separate waste collection containers, hazardous waste containers, a plastic waste pressing and packing line, a forklift, as well as a garbage truck for Viliejka District. The new equipment installation and persistent public awareness efforts have enabled Viliejka Utilities Company to boost the recyclables collection amounts. In the first half of 2019, it collected 479 tons, or 19% more than in the same period of 2018. In 2018, it collected 909 tons of recyclables in total, or 12.3% more than in 2017, and 42.2% more than in 2016.
Source: euprojects.by